ThemeChilly is a leading global provider of website themes, add-ons and business solutions to web hosting, reseller hosting, domain providers and cloud providers. Only one of it's kind, ThemeChilly is the only niche provider focused on cloud industry.
What makes ThemeChilly stand out from the crowd?
Advanced cloud solutions
Being a subsidiary of ZNet, ThemeChilly knows that cloud based solutions are in. So, it provides cloud ready solutions to cloud providers to increase their productivity.
Partnership Opportunities
The customers of ThemeChilly can take membership, become resellers and partners of ZNetLive and resell its services, maximizing their earning potential.
Long standing expertise
The developers and designers at ThemeChilly invest an expertise of over 14 years in web hosting and cloud industry in designing the themes, templates, supersite and add-ons.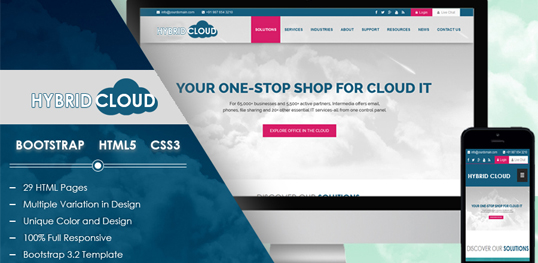 Market ready themes
All themes and templates are responsive and SEO optimized to fare well in SERPs. Solid coding ensures that website works great on all browsers.
Economical pricing
Despite unparalleled and uncompromising levels of service, security and support, ThemeChilly maintains its ideology of no exorbitant pricing or unwanted upsells.

What's hot!
ThemeChilly and ResellerClub Join Hands!
"ThemeChilly provides our resellers with aesthetically designed WordPress themes that can power a Domains and Hosting Business with effortless setup, excellent customizability and relevant sections such as feature highlights tooltips and testimonials"
– Shridhar Luthria, General Manager and Business Head, ResellerClub